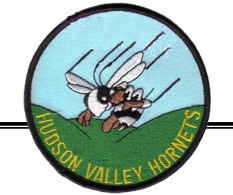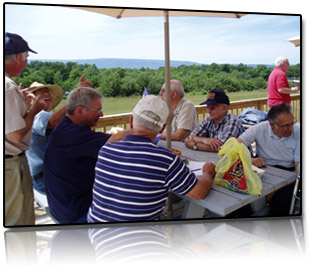 Hudson Valley Hornets is a social and recreational club chartered in New York State as a not-for-profit educational corporation. We exist to promote activities in connection with aviation including production light aircraft, amateur-built experimental aircraft, ultra light and light sport aircraft.
Our membership consists of men and women with varied backgrounds. Their love of aviation forms a common bond. Anyone with an interest in recreational aviation, whether licensed or not, is welcome to apply for membership.
Hudson Valley Hornets is a "working club" - all members are expected to contribute to club activities and projects. There are seven operational areas - Airpark Development, Airpark Maintenance, Equipment Maintenance, Clubhouse, Shop, Space and Fees and Membership and Data.
Members may relax in our Clubhouse complete with fireplace and kitchenette. There is a generous observation deck overlooking the Shawangunks. Adjacent to the meeting room is a well equipped Shop. Three different membership categories are available to suit just about anyone's means and interest level.